ICOM Apprentice of the Year 2016 (Jun 2016)
One of the highlights of the ICOM Energy Association's 2016 annual lunch was the presentation of the third Apprentice of the Year award, which this year went to Andrew Bell of Cochran. Andrew has been developing his workplace skills as a design draughtsman, taking the design specifications and creating complex manufacturing and assembly drawings.
The runners-up were Kyle Dean of Lochinvar and Phillip Roberts of Nortek Global (HVAC), who were also praised highly for their achievements.
Awards entries were assessed by ICOM's recently appointed technical consultant Bob Walsh, who said: "Andrew is currently achieving an academic level well ahead of the requirements for his apprenticeship scheme and, throughout, he has shown technical skills related to the real engineering world."
Following the presentation, Andrew commented: "I am absolutely delighted to receive this award and I am very grateful for the support I have already received from Cochran and their continued support through the degree course I am now undertaking. It is also very gratifying for this recognition to come from such an influential industry body as ICOM."
ICOM Director Ross Anderson added: "The Building Services Industry needs engineers that can design, install and service the equipment and systems found in commercial and industrial buildings. We have a very skilled but ageing workforce and we need to attract young people into the sector, or very soon we will be facing a serious skills shortage.
"I am therefore delighted that so many ICOM members are committed to training apprentices, as this not only underpins the future health of the industry, it also puts us in a strong position to gain more support from other bodies such as the skills councils."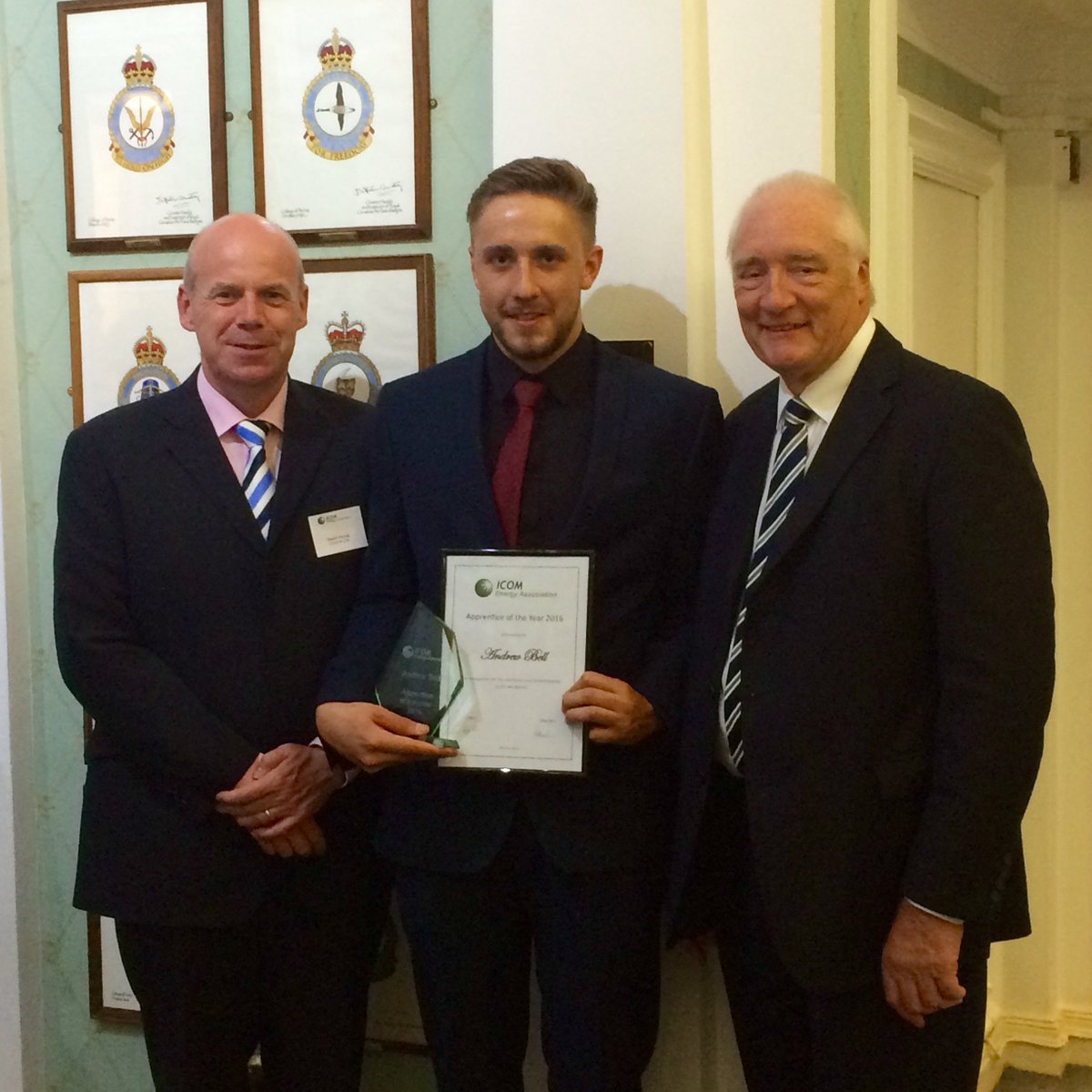 L-R: David Young (Chief Engineer) Cochran; Andrew Bell (winning apprentice) Cochran, Ross Anderson (Director) ICOM
Originally appeared in Heating and Ventilating Review