4th Jun 2015 | ICOM Annual Luncheon | RAF Club | Sponsors: Baxi Commercial & Bosch Thermotechnology
ICOM's Annual Lunch sees second Apprentice of the Year award:
The ICOM Energy Association's 2015 annual lunch saw the culmination of the Association's second Apprentice of the Year awards programme, with this year's award going to Tom Case of Powrmatic.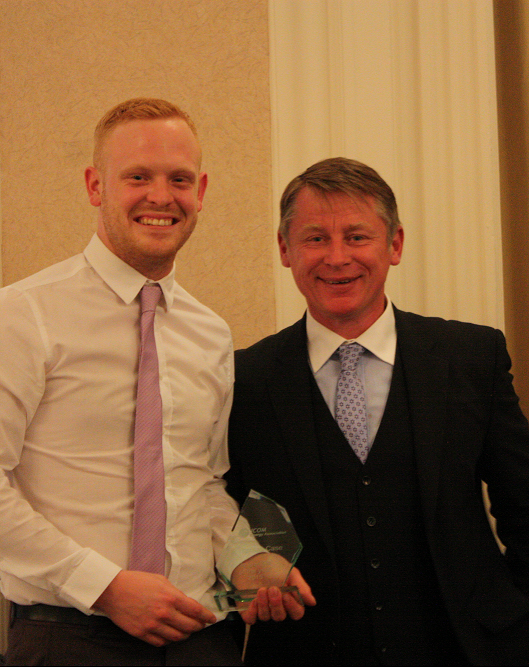 Tom Case of Powrmatic with Alan Chambers MBE
Members and guests were also treated to a fascinating presentation by renowned polar explorer Alan Chambers MBE, who enthralled his audience with recollections of one of his most gruelling expeditions.
Opened by ICOM Chairman Andy Parker, the event was once again celebrated at the RAF Club in London. It was attended by over 100 of the commercial and industrial heating sector's key decision makers.
Addressing the audience, Andy Parker noted the major role that ICOM plays in negotiations with government bodies, attributing this to the strength and breadth of the Association's membership. He also welcomed the fact that membership is growing, helping to broaden ICOM's range of interests and expertise.
The official presentations were concluded with the award of Honorary Life Membership to Phil Brompton, Managing Director of Powrmatic.
Kindly sponsored by: